Showing 0 to 12 of 11 Results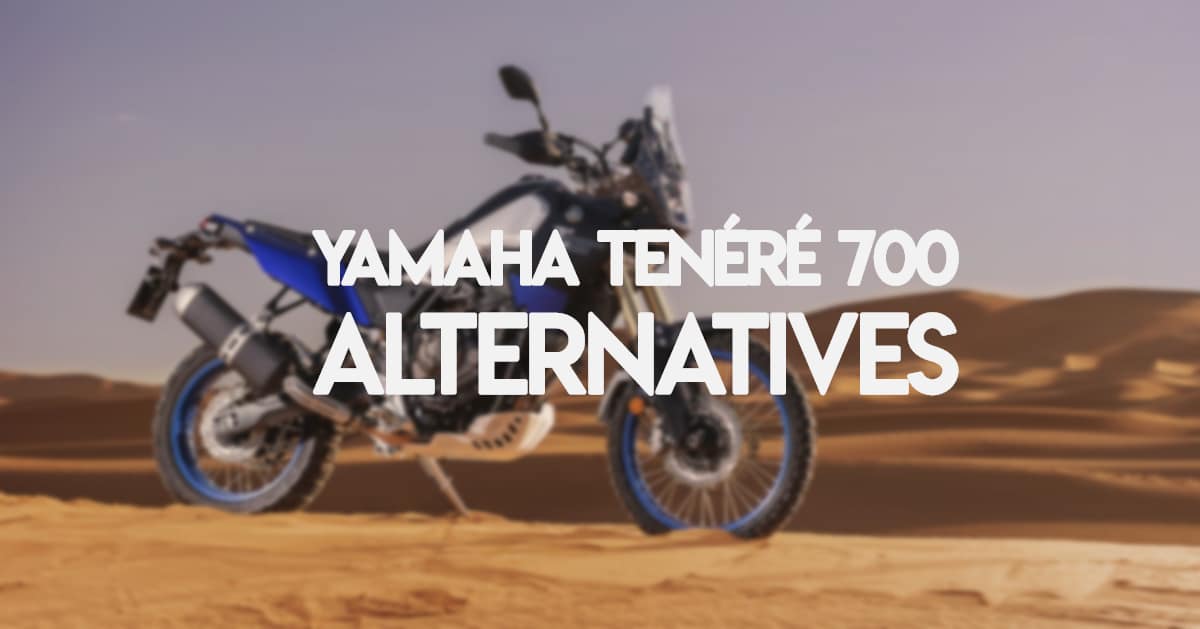 Alternatives to the Yamaha Ten r 700, from Suzuki, Kawasaki, KTM etc. Middleweight adventure motorcycles that are good on the highway and off-road.
BMW F850 GSA v. KTM 890 Adventure R v. Moto Guzzi V85 TT Travel v. Triumph Tiger 900 Rally Pro v. Yamaha Tenere 700Remember back in the day of group gatherin...
The new Rosso II is a step in the right direction. While there was nothing wrong with the Diablo Rosso, the Rosso II is exactly what Pirelli needed to keep up with the ever-evolving sportbikes of the 21st century. The tire is stable, performs well in the wet, and as ridden, has exceptional wear characteristics.
When it comes to riding gear im not a penny pincher. I do my research. I don t let myself get ripped off but I m also not going to complain about a $10 difference in price from retailers either. Generally speaking, i have used Revzilla They have AWESOME customer service and generally rock, but my last two rather large gear purchases have not been with them and heres why. My last two significant purchases have been for a a pair of Sidi Adventure Gortex Boots and a Schubert E1 Adventure helmet. Between those two purchases i have saved just shy of $500 by shopping in Europe at www.biker-land.de. The Breakdown: Sidi Adventure gortex boots: Revzilla- $550 usd(would have showed up 2 days later) Bikerland.de-$309 usd (shipped from Germany. they arrived 9 days later) Schubert E1 Adventure helmet: Revzilla- $829 usd (and they still are pre-order only as they haven t been released in the states) Bikerland.de- $573.86 usd (shipped from Germany arriving 11 days later and potentially weeks before the US launch)When it comes down to brass tax I saved $496.14 on a two items. To be fair, i have no idea what their return policy is and i really don t want to ship things back to Germany, but i knew the products i wanted and knew my sizing before setting out to purchase.If you know what you want, don t mind the wait and you happen to be the size they have in stock, biker-land.de is awesome. Now lets get to the helmet. Fit: Everyones head is different, so go try one on. It works for me. Its not custom molded, but its a serious improvement over my nolan N104 i had before. Everyone (myself included) leans toward the helmet that fits now, not they one thats just a bit too snug and will break in. After owning a N104 in size medium for 4 years i realized that i wasn t a medium. I was a small. After a few rides on the Schubert i put the nolan back on for comparison and it felt hilariously big. Get help with sizing your helmet. It will make all the difference. Looks: Personally i think it looks sick. It reminds me of the Masterchef helmet from halo without being too gaudy. Its a C3 pro with a visor and some more aggressive lines. Noise: Coming from a Nolan N104 i find the noise to be an improvement but its not silent. Coming from an HJC or onother brand not known for being quiet, it would be a serious improvement. I wear earplugs 90= % of the time and i did a short stint without them to see what its like. Below 50, just fine, above 50 i ll keep my ear plugs thanks. Chin clip: I have a rather protruding adams apple and the buckle sits weird against it. There is quite a bit of adjustability in its location as well as significant padding, so i am sure i will find a happy medium. I love the ratchet style buckle for convenience. Beak/ Sun Shield: So far i haven t needed it, as it was a cool, cloudy and near sunset. I am confident that it will be a welcome addition when the baking desert sun is coming down at noon. After a rather uncomfortable highway blast the other day i took the beak off. Most of my riding is roads and dirt roads. While it looks amazing, unless you know you will be spending most of your day in the heat and at low speeds, leave it at home. I will keep it for my Saturday dirt road and sand adventures, but for commuting, it just doesn t work. The extra material acts like a sail when you turn your head side to side. I know this is no different on other dual sport helmets, but its uncomfortable for me. Shield: Its a C3 pro. It has great visibility and is super clear. The pin lock is a great addition to any visor and i highly recommend it. Sun shield (flip down sunglasses): The mechanics of using the shield are different than that of my nolan, but they are solid. It will just take some muscle memory to change habits. The bad. The optical quality of the shield isn t what i would expect it to be. It has curvature distortion that is a bit distracting. at differing points on the shield it is super clear, but as a whole you get distortion. It reminds me of looking through my dads transition lenses. It looks clear, but it causes strain on your eyes and you can t really maintain focus looking from foreground to background. I may be a bit picky and an optical quality nazi as a photographer, but i was not impressed with the sun shield. Airflow: The large front vent lets in lots of air. LOTS. i have no dual sport reference point, but compared to the other street helmets I ve tried, its amazing. This aspect alone would steer me toward the E1 over a C3 pro if you live in hot climates. Without the beak, its a better vented C3 pro, and who can argue with that. The 5 day ( riding impression: Its a great helmet if it fits your head shape. Its a C3 pro with better ventilation. The looks a great, both with and without the beak and its quiet. Im very happy with my purchase and very happy to have saved a couple of hundred dollars (which i immediately spent on the SENA 10U (review to come). The Photos below are from my first ride with the helmet. I took the long way home from work. It happened to have sand, and planes. GS in the Desert(https://miles-by-motorcycle.com/136/photos/506/untitled/11598/gs-in-the-desert) E1(https://miles-by-motorcycle.com/136/photos/506/untitled/11591/e1) E1(https://miles-by-motorcycle.com/136/photos/506/untitled/11592/e1) E1(https://miles-by-motorcycle.com/136/photos/506/untitled/11590/e1) Playing around in the desert after work(https://miles-by-motorcycle.com/136/photos/506/untitled/11593/playing-around-in-the-desert-after-work) (https://miles-by-motorcycle.com/136/photos/506/untitled/11594/untitled) Sometimes they need a nap(https://miles-by-motorcycle.com/136/photos/506/untitled/11599/sometimes-they-need-a-nap) (https://miles-by-motorcycle.com/136/photos/506/untitled/11595/untitled) Deep sand(https://miles-by-motorcycle.com/136/photos/506/untitled/11600/deep-sand)
A post about the experience of ordering and owning a Saddlemen Custom Seat.
Cameleon Motorcycle Chain Oiler review and installation.
formVista generated this page in: 0.1459 seconds
using '6291456' bytes of memory